The Board of Directors is comprised of 7-12 appointed volunteers, each serving a 3 year term, with a two term limit. The Board endeavors to include members with diverse talents, skills, experience and knowledge to collectively represent the business interests of the membership.
Jen Thompson, Board Chair
Chikaming Open Lands
12291 Red Arrow Hwy
Sawyer, MI 49119
269-405-1006
Maggie Martin, Vice-Chair
MAK Salon & Spa
13584 Red Arrow Highway
Harbert, MI 49115
269-469-2400
Danette Narregan, Treasurer
Chicago Title of Michigan
311 W Buffalo Sreet
New Buffalo, MI 49117
269-469-4780
Steven Throw, Director
Bantam Brook Farm LLC
16874 Basswood Rd.
Three Oaks, MI 49128
312-339-9451
Dick Sauerman, Director
New Buffalo Savings Bank
45 N Whittaker Street
New Buffalo, MI 49117
269-469-2222
William Reynolds, Director
New Buffalo Bill's, Inc
603 E. Buffalo St
New Buffalo, MI 49117
312-446-4545
Allie Mojsiejenko, Director
Four Winds Casino Resort
11111 Wilson Road
New Buffalo, MI 49117
269-926-5342
Kurt Hauseman, Director
New Buffalo Inn & Spa
231 E Buffalo Street
New Buffalo, MI 49117
847-774-6339
John Natsis, Director
Beachtown Vacation Rentals
10234 Community Hall Rd
Union Pier, MI 49129
269-469-0054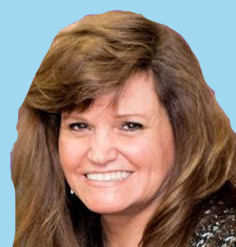 Kimberlee Beck Wendt
Member Services Director
Office: 269-469-5409
Cell Phone: 269-655-4660
Emily Hojara
Office Manager
Office: 269-469-5409