Community COV-ID Information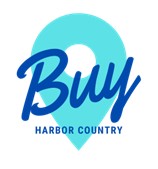 What Types of Businesses Are Open?  Quick Check Chart (Click Here)
Harbor Country© is part of the Kalamazoo Region 3  Reopening Plan.  State of Michigan current status map (LINK)
Harbor Country© resides in Berrien County.  Berrien County current status map (LINK)
Mandatory Face Mask Law EO-2020-147 (LINK) 
Any individual who leaves their home or place of residence must wear a face covering over their nose and mouth when in any indoor public space or when outdoors and unable to consistently maintain a distance of six feet or more or Face a $500 fine.
The requirement to wear a face covering does not apply to individuals who are younger than five years old, cannot medically tolerate a face covering, are eating or drinking while seated at a food service establishment.
Please use links below for the most up to date information.
ALL RESTAURANTS ARE OPEN AT 50% CAPACITY. PLEASE CONTACT THE ESTABLISHMENT VIA LINKS TO FIND SEATING OR RESERVATION PROCEDURES.
BUSINESS
Berrienreopens.org (LINK)  Harbor Country Chamber of Commerce is part of a coalition to provide a central resource for the reopening of Berrien County.
Cornerstone Alliance (LINK)
HEALTH
Berrien County Health Department  (LINK)  Testing Information (LINK)
Michigan Department of Health and Human Services (MDHHS) (LINK)
Governor Gretchen Whitmer (LINK)
PERSONAL AID
Berrien Community Foundation (LINK)  and  United Way of Southwest Michigan (LINK) Teaming together to providing county, state and national information and social resources:  Southwest Michigan Cares  (LINK)
Harbor Country Emergency Food Pantry & Thrift Store (LINK)
Harbor Country Mission (LINK)    Free kitchen appliances, cookware, furnishings, bedding and clothing.
Berrien County Mobile Food Pantries (LINK)