Community COVID Information
Michigan Is Fully Open
All businesses are open at full capacity.
Face masks are not required.
Mask wearing is still recommended for people who are not fully vaccinated or health compromised.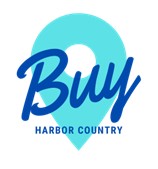 When patronizing our local establishments, we kindly ask that you choose to be respectful, patient and kind.
BUSINESS
Berrienreopens.org (LINK)  Harbor Country Chamber of Commerce is part of a coalition to provide a central resource for the reopening of Berrien County.
Cornerstone Alliance - Women's Business Center (SBA) (LINK)
HEALTH
Berrien County Health Department  (LINK)  Testing Information (LINK)
Michigan Department of Health and Human Services (MDHHS) (LINK)
MAJOR HEALTH AND EMERGENCY PROVIDERS
Spectrum Health Lakeland Hospital - St Joseph, Michigan (LINK)
Franciscan Health Alliance Hospital - Michigan City, Indiana (LINK)
GOVERNMENT
Governor Gretchen Whitmer (LINK)
Harbor Country© is in Kalamazoo Region 3 - Michigan status map  (LINK)
Harbor Country© resides in Berrien County.  
CDC National COVID Data Tracker - Last 7 Days By State and County (LINK)
PERSONAL AID
Berrien Community Foundation (LINK)  and  United Way of Southwest Michigan (LINK) Teaming together to providing county, state and national information and social resources:  Southwest Michigan Cares  (LINK)
Harbor Country Emergency Food Pantry & Thrift Store (LINK)
Harbor Country Mission (LINK)    Free kitchen appliances, cookware, furnishings, bedding and clothing.
Berrien County Mobile Food Pantries (LINK)
Economic Development Resources